Dough and butter presses
RAM Srl's dough and butter presses: what happens when technology serves professionals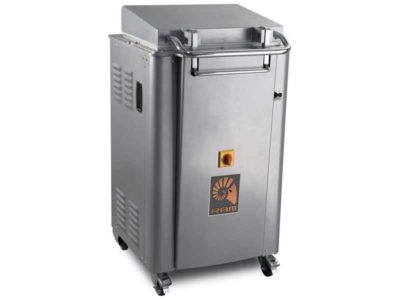 The high technological standards are the strong point of RAM Srl's dough and butter presses: the catalog offers different solutions and each of them can meet specific needs relevant to the type of working you want to optimize.
SEE ALSO: Electric dividers for leavened dough
The presses allow the regulation of the pressing time according to the different workings. The lid can be opened manually or automatically depending on the situation.
Dough and butter presses are true allies of bakery shops and workshops where bread and other food are made. They are unreplaceable because they occupy little space and have an essential role in making good mixtures.
Contact us for further information, our support team will be happy to support you.